UPDATED: 2-12-18 Home, Calendar & Events Pages
MARK YOUR CALENDAR
TUESDAY FEBRUARY 20TH 6 TO 8PM

TRIVIA NIGHT AT THE POST
 60'S, 70'S, 80'S AND 90'S

DETAILS TO FOLLOW SIGN UP BY CLICKING ON THE LINK BELOW:
NOTICE:  THE VFW GENERAL MEETING FOR FEBRUARY WILL BE HELD ON FEBRUARY  28TH AT 6PM.  THE AUXILIARY MEETING WILL BE CONDUCTED ON FEBRUARY 28TH AT 5PM.
NOTICE:  Our Honor Guard performs at many funeral services each year.  These services are held at a number of different cemeteries including Bushnell National Cemetery.  Our Honor Guard's ability to continue performing these services is dependent upon having a reliable/dependable van to transport them to and from these services.  Our current van is over 20 years old and is in need of major and costly maintenance to keep it in service. It is therefore necessary to purchase a replacement van.  You can help make this happen by making a one time donation by clicking on the Go Fund Me link below.  Any donation would be greatly appreciated and is a legitimate tax deduction.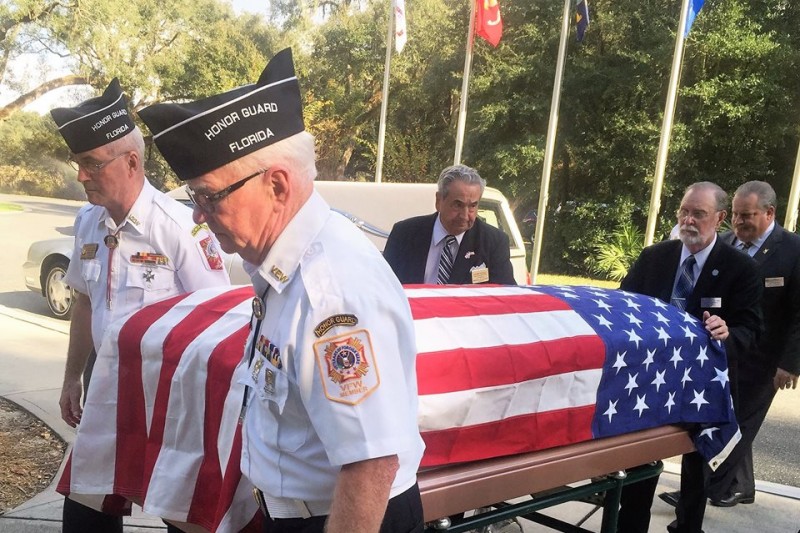 NOTICE:   Used clean rags or towels are needed for cleaning activities at the Post.  If you have any to donate please drop them off at the Post
NOTICE:   Looking for a Hall Rental? 
 
WEDNESDAY NIGHT IS "WING NITE" AT THE POST!  50 CENT WINGS FROM 5 TO 8 PM!!!!!

BLUE MONDAYS
!!!!!  
Every Monday from Noon to 7 pm -- Domestic bottle/can beer and well drinks are $1.25 (.25 extra for drinks with juice).
HAPPY HOUR  - Every day from 3 to 6 pm -- All drinks are 50 cents off!!!!

NOTICE:  The Post House Committee is looking for volunteers to help perform routine maintenance tasks at the Post. If you would like to volunteer please contact John Alonzo at 352-584-4229

NOTICE:  The Post is looking for donations of any wheelchairs that you may have that are no longer being used or needed.  We have needy Vets that would appreciate your donation.
    WE WANT YOU!!
Tired of just sitting around the house wondering what to do?  We have an answer for you.  Join us Saturday mornings at 8 AM to help mow, edge and clean up the Post grounds. Call John Alonzo, the team leader, at 352-584-4229  to volunteer; he will make sure that your chores are done quickly and safely.            Thanks in advance for your help in            improving our facility. 
NOTICE: Please Join us for Friday Night Entertainment - No Cover Charge and All are Welcome.
Reminder:  We are a Non-Smoking Post
NOTICE:  RETIRING UNITED STATES FLAG When the United States flag (Old Glory) becomes worn, torn, faded or badly soiled, it is time to replace it with a new flag. The old flag should be "retired" with all the dignity and respect befitting our nation's flag. If you have a flag that needs to be retired please turn it in at the Post Canteen and the flag will be properly retired. (Ref.: United States Code Title 4, Chapter 1, Section 8, Point K).